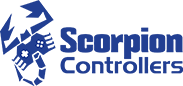 (305)521-8693
[NOTE: CONTROLLER NOT INCLUDED]
DO IT YOURSELF KIT
KEEP YOUR CONTROLLER, GET NEW PARTS
[NOTE: CONTROLLER NOT INCLUDED]
SEND-IN SERVICES
ADD MODS TO YOUR CONTROLLER
BUILD YOUR OWN CUSTOM CONTROLLER FOR THE XBOX 360, XBOX ONE, PS4 OR PS3
If you're looking for a good custom modded controller , then you`ve come to the right place. At Scorpion Controllers, we have a wide range of different mods, suitable for Xbox One, PlayStation 4, PlayStation 3 and Xbox 360 controllers.
Don't worry about getting banned online either - our rapid fire mod does not use any external programs or software, and as far as anyone else is concerned, you`ll simply be a hardened player with a fiery fast trigger finger.
The Custom Controller Creator gives you a true opportunity to build your own custom controller using photo-realistic images to represent every part you select. In addition to customizing the shell , you can upload your own picture and inserts, you can also add your gamertag, PlayStation ID or your favorite phrase name. Only available a Scorpion Controllers !!!!
START BUILDING YOUR OWN CUSTOM CONTROLLER TODAY!
Copyright By Scorpion Controllers, Modded Controllers © 2013