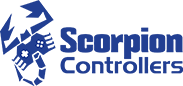 (305)521-8693
The Xbox 360 is considered the best value for both games and entertainment zone. The virtual world of games is an exhilarating experience. It provides you with sensations that you otherwise fail to realise in real world. Scorpion Controllers therefore bring to you Xbox 360 modded controllers.
The modded controllers are something that all gamers are craving for. An indispensable accessory that takes your combat experience to the next level, the customs Xbox 360 controller provides extra agility and abilities including seamless movements in real time. This gives the gamer an added advantage of shooting faster, moving faster and aiming better.
Today, the advanced games are all about being smart and fast. With the modded controllers the gamers can aim much better. So all those looking forward to the thrilling experience of the kill, the controllers can actually help multifunction and therefore make the character agile, skilful and eventually invincible without spending hours or hard work.
These additional advantages are what make modded controllers highly sought. The gamers today want to experience the thrill and excitement that they otherwise lack in real life. The virtual world eventually provides the ultimate fantasy. With the modded controller of Scorpion Controllers, make those fantasies true faster!
Copyright By Scorpion Controllers, Modded Controllers © 2013