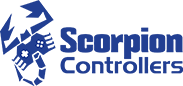 (305)521-8693
Are modded controllers illegal?
Rapid fire has been around for several years and is not considered illegal. Microsoft is only concerned with modded consoles which allow people to play pirated games.
No, it is not considered illegal. Microsoft is only concerned with modded consoles which allow people to play pirated games.
Why can't I purchase these controllers at major retailers?
Modded controllers are highly customized to perform specific function for the end user. Big are not able to provide the extensive customization that we offer.
How do modded controllers work?
Ours professionally trained technicians install a microchip inside an original Microsoft or Sony controller. This chip simulates the trigger being pulled at the fastest rate that the game allows. In turn the weapons within the game fire faster.
Why does my child need a modded controller?
Our controllers allow your kid to have an edge over their competition when playing online as well as a visually personalized one of a kind XBOX or PlayStation controller.
Will your controllers become obsolete over time?
Our controllers do not become obsolete and will not require updates. All our controllers feature an adjustable rapid fire mode which can be tuned to all future games with ease.
Do you use original controllers?
We use brand new controllers purcharsed directly from Microsoft and Sony.
Why are modded controllers so expensive?
Typically a brand new controller from Microsoft and Sony retails for $59.98. We take that original controller and modify it visually and functionality wise which requires trained technicians who manually disassemble and reassemble the final product. The added parts and labor add to the final product cost.
What kind of warranty do you offer on your product?
Scorpion Controllers offers a 60 day warranty which covers parts and labor. You can extend your warranty to 1 year for an additional cost.
What is your return policy?

We offer a 7 day return policy from the time your controller is delivered if you are not fully satisfied with our product. Returns will be granted at the sole discretion Of Scorpion Controllers. Controllers exhibiting any use, abuse or wear WILL NOT be accepted for return. All returns are subject to a 20% restocking fee and customers are responsible for return shipping. Returns and warranty will be void if the sticker were removed.
Is Scorpion Controilers a legitimate business?
Scorpion Controllers is a registered business in the state of Florida. Our operating hours are from 10AM-5PM Est, Monday-Friday excluding national holidays.
What type of games are modded controllers compatible with?
Our controllers are compatible with any shooters that feature single shot and semi-automatic weapons.
Can I get banned on XBOX LIVE for using a modded controller?
All our controllers are fully undetectable online. There is no communication between LIVE and our modded controller.
Are your controllers detectable by other players or while online?
Our controllers are undetectable to other players and are 100% stealth. You will not get banned for using them during game play.
Does the XBOX controller still sync with the XBOX 360 console?
The sync button still functions as it would on a non-modded controller.
Copyright By Scorpion Controllers, Modded Controllers © 2013