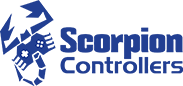 (305)521-8693
One of the most desired accessories in the world of gaming is the modded controller. Scorpion Controllers manufactures custom ps4 controller. The habit of making the necessary alterations to extend the excitement of the game, made these modded controllers a dream to acquire.
Games help its players to travel to a virtual world of thrill and action and it requires updated accessories to offer realistic and best experience without sacrificing the virtue of the game. This has been made possible by the advanced level custom ps4 controller manufactured by Scoriopn Controllers.
Today, the gamers are more aware and demands for games that are more real-life. These are the games that are popular for its characters, story line, thrills, adventure and exciting game plans with varied levels of difficulties. PS4 modded controllers are customised to intensify one's real-life experience by improving abilities and skilfulness.
So, how are these different from the regular ones that came with the gaming console?
Gaming becomes intense with the rapid fire modded controllers. These provide faster movements and therefore the main character can shoot, reload and aim faster. With the normal ones, the stress on the fingers slows movement leading to substantial damage and poor gaming experience. With modded controllers one can move much faster, as the controller does the major work.
So what are you waiting for? Grab one of these exciting ps4 modded controllers and set a whole new bar for your competitors!
Copyright By Scorpion Controllers, Modded Controllers © 2013