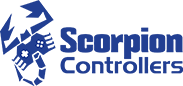 (305)521-8693
One of the favourite pastimes for all is gaming. The gamer will look forward to options, accessories and tools that give them added real time advantage. This is where the Xbox one modded controllers comes in.
Scorpion Controller defines the accessory as the weapon of choice for the hard-core, competitive gamer. This custom Xbox one controller comes accessorised with a rapid fire mod that can seamlessly transfer the first person shooter into an automatic rifle fire. Search trends have revealed that "modded controllers" is one of the most searched strings amongst the gaming aficionados.
The thrill of the gaming world is far too exciting than the real one. There are adventures and unspeakable action that the character is capable of. With gaming consoles that bring forth the ultimate experience, the gamers seek for accessories that will make the experience better and smooth. The modded controllers provide the definitive experience that normal controller's lack.
One of the most practical benefits of these Xbox one modded controllers is its ability to reduce stress on the fingers as opposed to the constant pressing of the normal ones. With the integrated rapid fire mod in these controllers, it essentially extends the lifespan of the gamer by making the character to react faster and skilfully.
Copyright By Scorpion Controllers, Modded Controllers © 2013